August 4th, 2017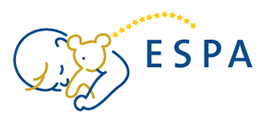 Good News Everyone!
We now have a finalised programme and pricing for the Thursday session at ESPA.
We feel that the programme is an excellent compacted version of a typical SPAN meeting, covering very relevant and current topics in paediatric anaesthesia. We hope to see as many of you there as possible, and hope to be able to entertain some ESPA members from further afield as well.
The dates for ESPA are Thursday the of 28th – Saturday the 30th of September 2017, with SPAN running our session on Thursday the 28th in the morning, before the ESPA conference opens officially. The pricing on the flyer and the website is for the whole of Thursday, not just the morning session. The LOC are trying to negotiate the earlybird rate for all SPAN applicants; more information will follow on the website and the facebook page as it is available.
Click the link below for the flyer;
The main ESPA website and programme can be viewed here: ESPA Main Site. Just click on the menu options to the right for information. The SPAN talks are not detailed here as they are not part of the main ESPA event, see the flyer above for details.